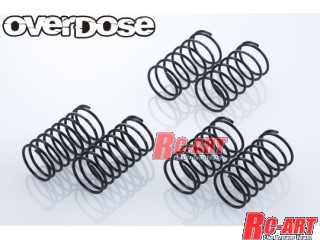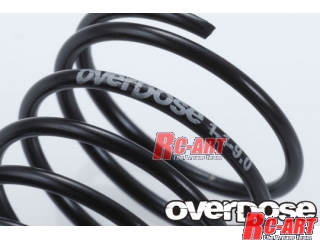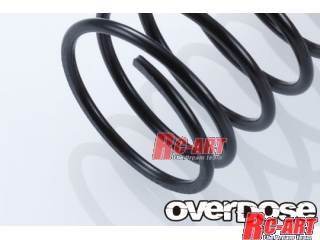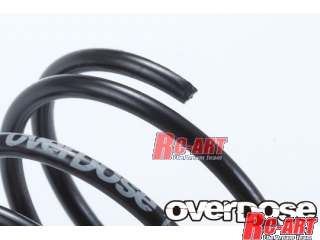 OD High Performance Shock Spring 1.1mm Set (1.1x3 types each 2 pieces)
JAN code:

4571365115068
Item code:

OD2506
Maker price:

\4,320 JPY
Sale price:

\4,000 JPY
Manufacture:

OverDose
Weight:

35g
Categories:

Damper & Spring/GALM Parts/OverDose/Vacula Parts/Divall Parts
Finally the spring set from OD!
The material selected is spring steel. which has excellent set resistance and easy to control the characteristics by quenching.
The end is a semi-open end with a slight gap at the spring end to reduce the surface pressure of the seat surface by polishing the end surface. and to reliably capture the road surface over the entire stroke.
In addition. this time a setting process was performed. You can obtain stable spring characteristics for a long time from the new state.
And the specifications of each spring and the overdose logo are laser marked on the side of the spring!
It is ODs commitment to use ultra-fine wires so far.
The wire diameter ¦Õ1.1 has three types of total windings of 9. 8. and 7 turns. and the wire diameter ¦Õ1.2 has three types of total turns of 10. 9. and 8 turns. and the free length of all is 30mm.
We also have a perfect set with all the springs.
* 1 The setting process is a process performed to improve the settling resistance and obtain stable spring characteristics.