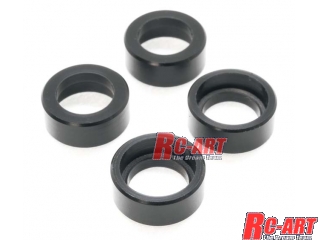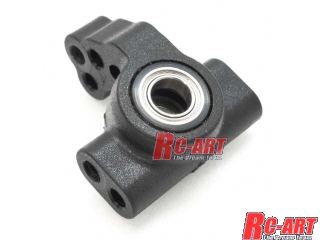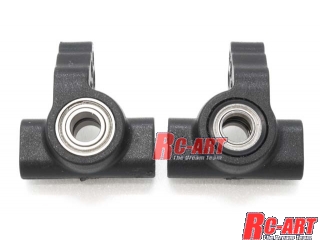 YD-2 Front Knuckle Compatible 1050-850 Bearing Conversion Adapter (4pcs)
JAN code:

4571344920102
Item code:

0529-FD
Maker price:

\972 JPY
Sale price:

\900 JPY
Manufacture:

WRAP-UP
Weight:

8g
Categories:

Type C Suspension Related/YD-2 drive relationship/BALL BEARING PARTS
Easy weight reduction! An adapter that converts the 1050 bearing of the YD-2 front knuckle into 850.

An adapter for converting 1050 bearings of the YD-2 knuckle into 850 bearings. By using an adapter. the total weight has been reduced to a little over 2g.
Also. as a merit of smaller bearing diameter. it has excellent low inertia (force to roll out with a light force) and improves rolling of front tires without drive.
* The 1050 size is more durable. Contains 4 pieces. Made of machined Duracon.