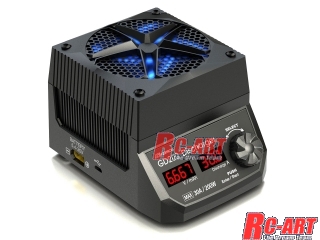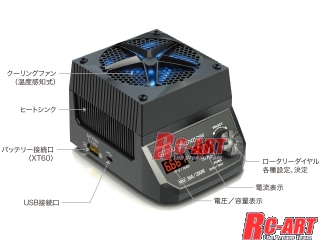 GD200 Discharger
JAN code:

4580416432702
Item code:

G0270
Maker price:

\14,904 JPY
Sale price:

\10,433 JPY
Manufacture:

G-FORCE
Weight:

1,000g
Categories:

Parts Bargain Item/DISCHARGER
Product features
It corresponds to a wide voltage of 5.4 to 35 V. High current discharger capable of discharging all hobby batteries!
Maximum discharge capacity of 30 A / 200 W! Speedy storage discharge of large capacity battery!
Equipped with a temperature sensing type large diameter cooling fan on a large heat sink. Stable discharge power realized!
Discharge end voltage and discharge current can be set arbitrarily. Ideal for NiCD / NiMH break-in / refresh
Display battery voltage. discharge capacity. discharge current in real time
Ideal for grasping capacity under actual use conditions by large current discharge
Supported batteries: LiPo (2-8S). LiFe (2-8S). LiHV (2-8S). NiMH (6-30S). NiCD (6-30S). PB (6-32V)
¢¨ Balancing function between cells is not provided. Please pay attention to cell balance.