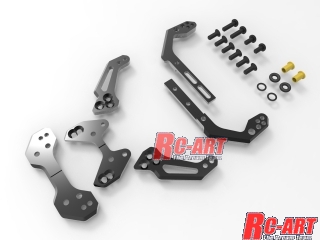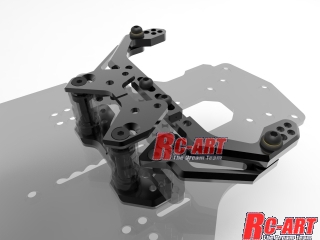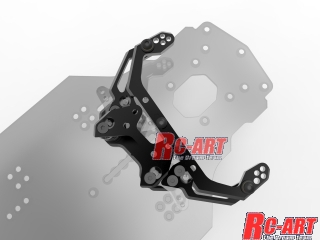 Limited RX-12J Steering Wiper Update Part (All Japan Specification)
JAN code:

4582302469021
Item code:

ART9049
Maker price:

\6,458 JPY
Sale price:

\4,521 JPY
Manufacture:

RC-ART
Weight:

42g
Categories:

RX-12J steering relationship
Sudden release for 100 drivers for the drift championship! !

¡ü Realize the front trace feeling that has never existed!

¡ù We will completely reconsider the inherited position relationship from CE-RX so far and will be reborn as a new one.
¡ù A number of Ackerman adjustments are possible from carefully selected holes.
¡ù I was able to reduce backlash by reducing installation indirect.
¡ù We succeeded in reducing hunting as much as possible by detailed review of steering arms etc.

accessories
· Steering crank L. R
· Steering post
· Steering arm
· 840 Bearings · Mounting Bolts

¢¨ It will be dedicated parts for 2 drives.

Note: Since it will be developed suddenly towards the RCDC All Japan Drift Championship to be held for the first time this year. it may be changed in the future when selling in each part.