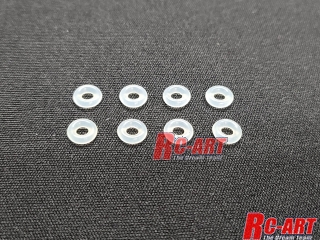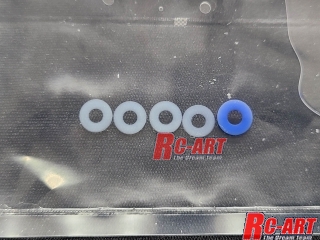 HP O-ring (hardness 40.8 pieces)
JAN code:

4582302473387
Item code:

ART3063
Maker price:

\918 JPY
Sale price:

\790 JPY
Manufacture:

RC-ART
Weight:

10g
Categories:

DAMPER SPRING PARTS/Oring Ering
The first high-performance DAMPER parts!

By reviewing the inner diameter on the premise that it will not expand. it is finished as an O-ring that is smooth and has little oil leakage.

¡ù Stable sealing performance and sliding performance from the beginning of use to the time of use.

¢£ O-ring does not swell due to its high swelling resistance to silicone oil.

Photo 2: HP silicone O-rings on the 3rd day after soaking in silicone oil and O-rings for damper maintenance that had been released before
Ng.