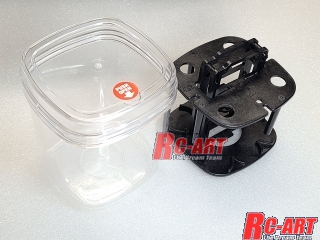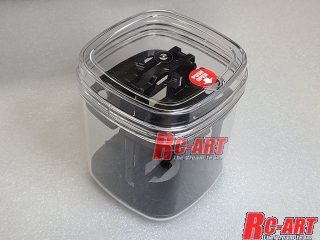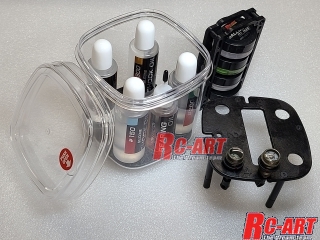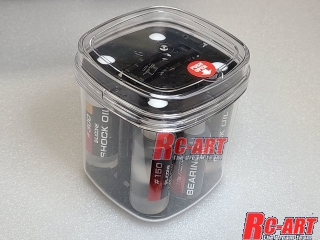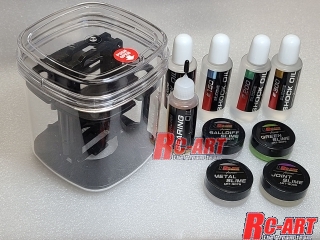 ART chemical dock (dock only)
JAN code:

4582302473660
Item code:

ART3091
Maker price:

\2,138 JPY
Sale price:

\1,850 JPY
Manufacture:

RC-ART
Weight:

500g
Categories:

BAG&CASE/CONVENIENCE GOODS
¡ü A stylish storage item exclusively for the ART chemical series!

An item that compactly summarizes the chemicals required for radio control maintenance and comes with a damper maintenance stand to make the pit table simple and cool!

The damper maintenance stand also has a notch that can adjust the push-back width of the piston to 2 mm. 3 mm. and 4 mm.

A size that fits in a touring car case!
Dog size
100 ¡ß 100 ¡ß 115

9 items are stored in a compact size!
Storable products
¡ü ART oil series (4 bottles)
(PRO shock oil can also be stored)
¡ü ART slime series (4 types)
¡ü ART bearing oil (1 bottle)

Note: The product is a case only. Does not contain oil or grease.