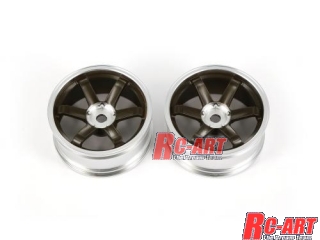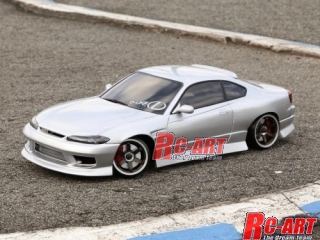 MS-37SL Wheel offset + 5 (PG)
JAN code:

4582308603900
Item code:

DL390
Maker price:

\1,026 JPY
Sale price:

\718 JPY
Manufacture:

D-LIKE
Weight:

26g
Categories:

Parts Bargain Item/Drift Wheel Offset 2-5
It is! It is! Traction UP with moderate rigidity and deflection! It is!
Dorirajis tire is so hard that the traction is UP due to the moderate flexibility and deflection of the wheel
6 spoke design with excellent stress dispersion ¢ö

¡ú ¡ú Distinctive coloring divided ¡ú
· Center and rim are frosted silver plated
· Spokes are Green Shan · Bronze

There are two types of offset: 5 mm (DL 390) and 7 mm (DL 391).

¢¨ This wheel emphasizes performance. so damage can not be guaranteed by excessive impact etc. It will be goods for those seeking performance.