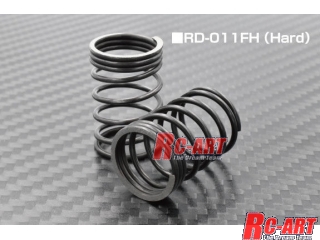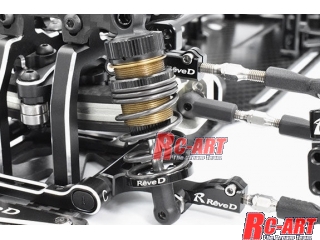 R-tune 2WS front spring (hard. 2 pieces)
JAN code:

4582586511126
Item code:

RD-011FH
Maker price:

\885 JPY
Sale price:

\900 JPY
Manufacture:

ReveD
Weight:

15g
Categories:

Damper & Spring
Introducing R-tune specifications for 2WS front springs!

Introducing the R-tune series of 2WS (two-way short) front springs. which are very popular for their overwhelming control performance!
Compared to the current RD-006F 2WS front spring. which has all-round characteristics. the newly released R-tune series is based on the concept of competition springs for winning.
By adopting the new SWO material and making it easier to induce initial subduction even at a high spring rate. control performance and response at the time of turning back have been greatly improved.
There are two types of lineup. soft and hard. Aim for the pinnacle of RC drift with the new generation R-tune front springs with high level grip and supreme control performance!