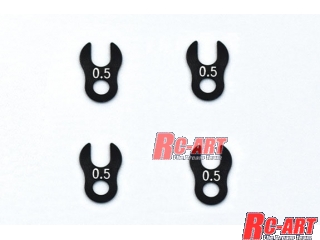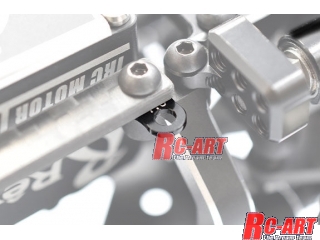 Crab spacer 0.5mm thick (1 hole type x 4 pieces)
JAN code:

4582586511423
Item code:

RC-KS105
Maker price:

\432 JPY
Sale price:

\400 JPY
Manufacture:

ReveD
Weight:

10g
Categories:

YD-2 chassis etc
An aluminum crab spacer that is ideal for adjusting the height of gear boxes and suspension mounts!
The crab spacer. which has a crab claw-shaped open design and a handle. can be removed by simply loosening the screw!
You can easily change settings such as adjusting the height of the gearbox and suspension mount. and adjusting the clearance of parts!

A highly versatile 1-hole type is made into a set of 4 pieces for each thickness of 0.5 mm and 1.0 mm.
Please try the crab spacer that makes it easy to change the settings!