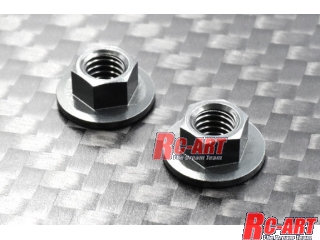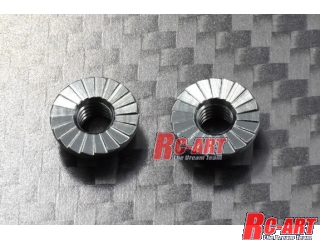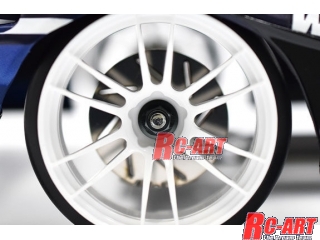 Aluminum competition M4 nut (5.5mm. large diameter type. 2 pieces)
JAN code:

4582586511485
Item code:

RD-013L
Maker price:

\432 JPY
Sale price:

\400 JPY
Manufacture:

ReveD
Weight:

6g
Categories:

NUT
Optimized for the rear! Introducing an ultra-lightweight M4 nut large diameter type!

Introducing a large-diameter ultra-lightweight M4 serrate nut optimized for the rear!
By increasing the diameter of the pedestal of [RD-013: Aluminum Competition M4 Nut]. which has been well-received as being ideal for the front. he finished it with the optimum nut for the rear.
Hexagonal dimensions are 5.5mm. the same as his RD-013. and the same box wrench can be used for both front and rear.
The best traction performance is achieved by using it together with the Rêve D competition wheel series as well as the wheels made by each company!
Please try the ultra-lightweight competition M4 nut that produces great effects even though it is a small part!