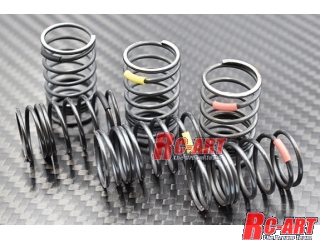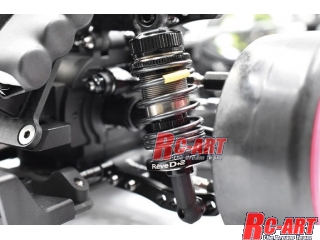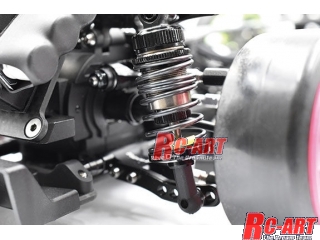 R-tune PC Rear Spring Medium (2 pcs)
JAN code:

4582586512604
Item code:

RD-016RM
Maker price:

\935 JPY
Sale price:

\850 JPY
Manufacture:

ReveD
Weight:

20g
Categories:

Damper & Spring
Length (natural length): 29 mm
Volume: 9 volumes
Thermal expansion tube for identification Color: Black

Multi-winding type PC (Plastic tile. Concrete) that specializes in relatively low-grip road surfaces such as P tiles and colored concrete. The rear spring series uses the SWO material that has been proven in the R-tune series. tune PC rear spring is here!

By adopting SWO material. it is easy to induce the initial subduction even at a high spring rate. and a strong kicking feeling and control performance are realized at a high level. Of course. we will continue to use the line-to-line contact structure that is popular in the PC rear spring series.
By swapping the top and bottom of the spring. you can instantly adjust it according to the road surface conditions and driving skills.

There are three types of lineup (medium. medium hard. hard).
Medium hard is recommended for those who want to enjoy the roll feeling. and medium hard and hard are recommended for those who want a competitive run!

Please try the R-tune PC rear spring that can be selected according to the vehicle weight and road grip!
* 0mm (RD-007-0) or 2mm (RD-007-2) is recommended for the retainer to be installed under the spring.