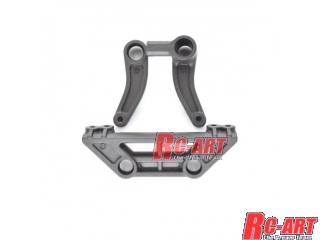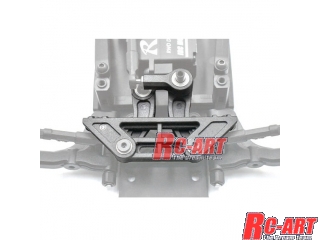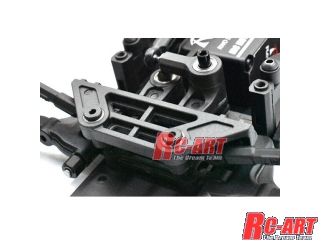 Graphite bell crank for RDX
JAN code:

4582586514554
Item code:

D1-202G
Maker price:

\1,980 JPY
Sale price:

\1,800 JPY
Manufacture:

ReveD
Weight:

70g
Categories:

RDX
Graphite resin bell crank for RDX.
By blending graphite into the resin. it becomes lighter and more rigid than the genuine glass-blended bell crank. promoting weight reduction and rigidity improvement around the front.
In addition. by increasing the rigidity of the material itself. the precision of the parts is improved. and the steering response performance becomes sharper.
The product is a set of center link and bell crank (left and right) and has the same shape as the genuine part. so you can experience improved performance just by installing it without troublesome setting.
*The product is stamped with a G mark so that it can be easily distinguished from genuine parts.