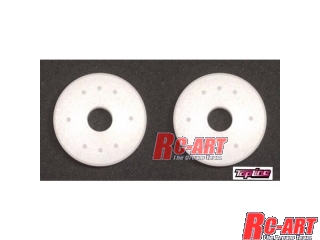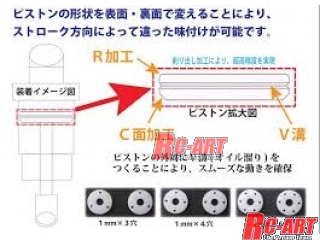 Smart damper piston CRV (for Yokomo big bore) blank 2 pieces
JAN code:

4589434351156
Item code:

DP-2100
Maker price:

\626 JPY
Sale price:

\406 JPY
Manufacture:

TOP LINE
Weight:

8g
Categories:

DAMPER SPRING PARTS
¡ü With a guide mark for drilling process. it is possible to drill easily according to the setting!
¡ü It is possible to taste differently depending on the stroke direction by changing the shape of the piston on the front and back.
¡ü Ensure smooth movement by creating a V-groove (oil reservoir) on the outer periphery of the piston.
¢¨ Please use a pin vise etc for drilling.