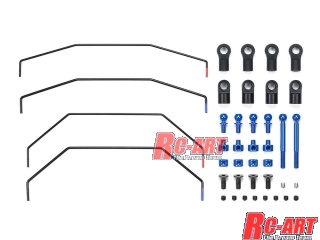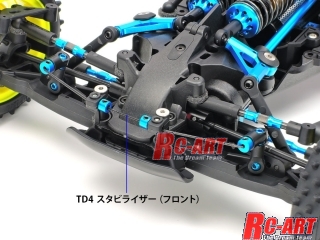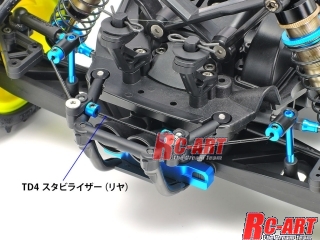 TD4 stabilizer set (FR)
JAN code:

4950344220373
Item code:

OP-2037
Maker price:

\3,240 JPY
Sale price:

\2,640 JPY
Manufacture:

TAMIYA
Weight:

30g
Categories:

TD4 relationship
[Parts that are useful for improving the performance and setting of RC cars]
A stabilizer that stabilizes the posture of the machine while cornering.
Two types of stabilizer rods. soft (identification color red) and hard (identification color blue). are set. one for each of the front and rear.
With an aluminum hexagonal pillow ball and an aluminum stabilizer end. you can easily adjust the left and right balance.

[Basic specifications]
In addition to front and rear stabilizer rods of two types of hardness. 5mm aluminum hexagonal pillow balls (blue). 5mm adjusters. aluminum stabilizer ends (blue). 3mm set screws. etc. are also included.