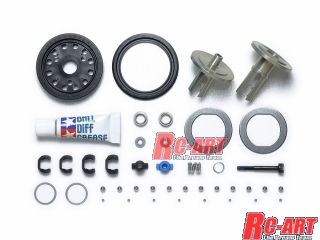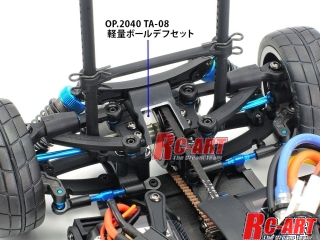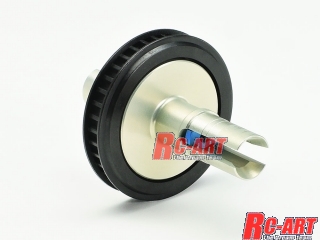 TA08 Lightweight Ball Diff (37T) Set
JAN code:

4950344220403
Item code:

OP-2040
Maker price:

\5,060 JPY
Sale price:

\4,040 JPY
Manufacture:

TAMIYA
Weight:

60g
Categories:

TA08 OPTION
[Parts that are useful for improving the performance and setting of RC cars]
A ball diff with a slim type diff pulley.
By using it on the rear. the stability of the machine will be improved.
In addition. the dimensions of each part of the aluminum differential joint have been reviewed to reduce weight.
Can be used for TA08. TA07. and TRF420.

[Basic specifications]
Aluminum differential joint (A / B)
Ball differential pulley (37T)
Diff plate
850 bearing x 2
3mm steel ball x 12
1/16 inch steel ball x 8
Set ball diff grease etc.