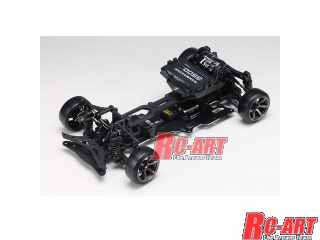 SD1.0 Road Transfer Special Assembly Kit
JAN code:

639342219827
Item code:

SDR-010LTS
Maker price:

\52,920 JPY
Sale price:

\48,510 JPY
Manufacture:

YOKOMO
Weight:

2,000g
Categories:

EP DRIFT KIT
New LTS specification that creates a roll feeling in SD1.0!!

The weight transfer is effectively used to increase the traction of the front tires to approach the corners. and the dynamic feeling created by the weighty behavior and roll realizes ultra-realistic drifting just like a real car.
Based on SD1.0. it has been modified to bring out the roll. and by changing the shocking weight balance and roll center. it has become possible to drive for attractiveness.
The flexible suspension conveys the drivers intentions to the road surface. and the realism spreads to the extent that you can smell the tire smoke.
The front and rear roll balance. the high upper arm that optimizes the pitching motion when entering a corner. and the battery and motor. which are essential for weight balance. are mounted high to induce aggressive rolls.
Newly developed long and multi-layer springs are used for the front and rear springs to effectively draw out the rebound stroke and produce a sense of weight.