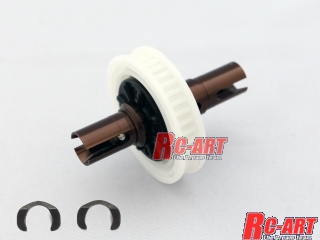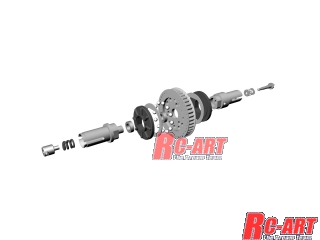 RX-J Ball differential kit (Jaeger)
JAN code:

4582302474889
Item code:

ART2732
Maker price:

\6,578 JPY
Sale price:

\5,590 JPY
Manufacture:

RC-ART
Weight:

80g
Categories:

RX-12J driving relationship
This is a high precision ball differential set exclusively for Jaeger.

Achieves smooth operation without getting caught even under strong tightening and high torque conditions that were not possible before!
Adopts a system that allows you to instantly adjust the torque of the differential without changing the suspension while it is installed.

You can easily adjust the torque by locking the differential screw with a 1.5mm L-shaped wrench and turning the opposite tire!