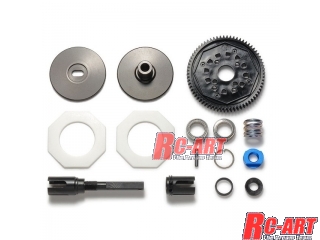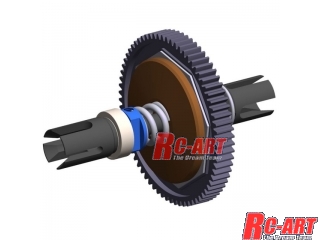 XV-02 slipper clutch set
JAN code:

4950344220489
Item code:

OP-2048
Maker price:

\5,720 JPY
Sale price:

\4,570 JPY
Manufacture:

TAMIYA
Weight:

100g
Categories:

XV-02 relationship
[Parts useful for improving the performance and setting of RC cars]
Used in place of the 70T spur gear in the center of the vehicle body that transmits the driving force to the front and back. The clutch mechanism protects the drive unit from shocks caused by sudden acceleration and deceleration. Furthermore. by adjusting the spring tension. it can also function as an acceleration limiter.

[Basic specifications]
Set slipper plate A. slipper plate B. spur gear (70T). slipper shaft. joint cup. slipper spring. slipper nut. etc.